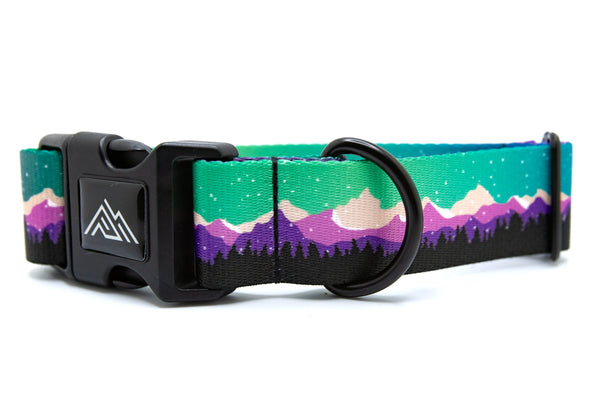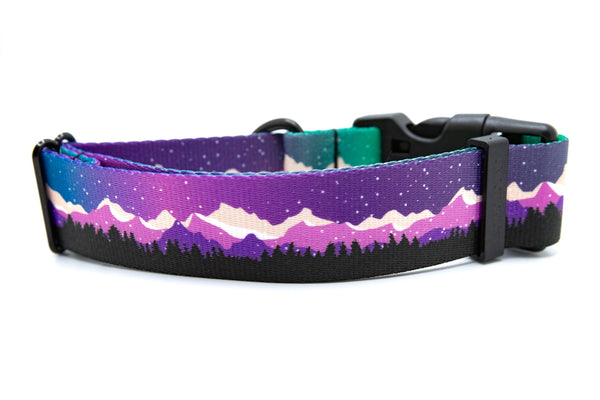 Elements Series - Aurora | Purple Dog Collar
The Element's Series was designed for the days when you just want your dog to be a dog. We took a no-worries approach with this line and it shows through extreme durability and careful attention to design. Each collar is made with locally sourced materials from our polyester webbing to our hardware. All webbing is designed in house by Pacific Hound.
DETAILS
water resistant
UV resistant
lightweight
durable
Perfect for our Hiking Pup
We live in AZ and hike a lot, and I couldn't resist this collar. It holds up to the roughness, dust, and dirt rolling around our pup does. Definitely my new favorite brand.
Patriotic Collar
Fabulous as always. Just wish you all made tags to go with the collars they would be fabulous as well!
Love This Collar!!
Perfect color and pattern for our new rescue dog, Olive. Big, strong ring for attaching tags or leash, sturdy snap closure, plenty of room for adjusting to desired tightness. Collar fabric is soft but strong. We look forward to Olive wearing it for a long time
Very nice
I love the colors it's soft, the pets like it. Just wish the tags were a little easier to put on. It's a little thick the black loop.