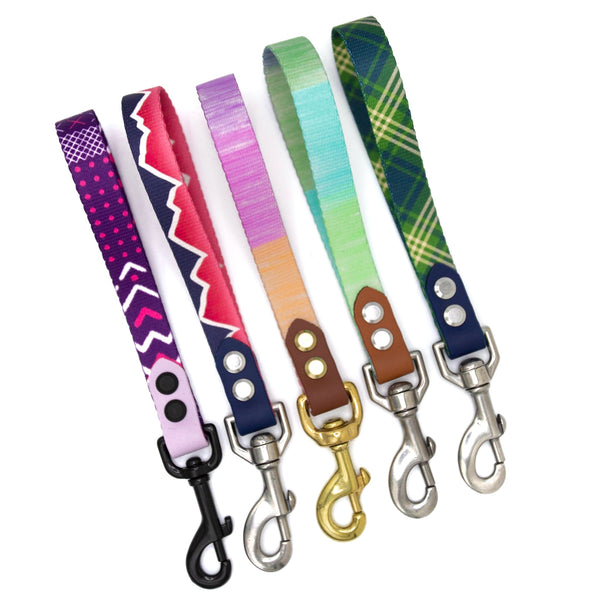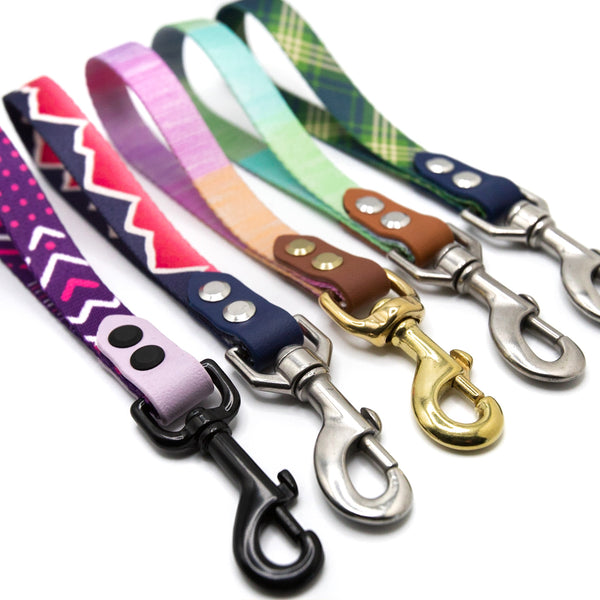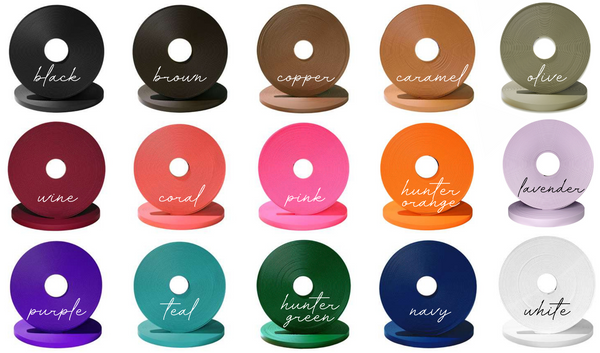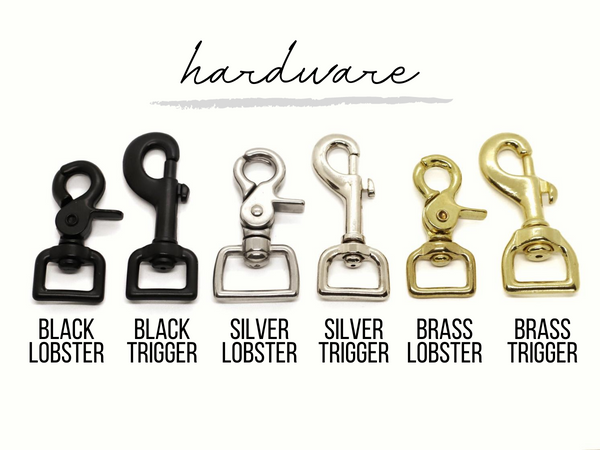 Our Summit Traffic Leashes use BioThane® and polyester webbing to create the ultimate travel accessory. Use them on short trips around downtown or clip them to your dog's harness for a quick way to navigate safely. When not in use, clip them to your backpack or even your belt loop for quick and easy access. 
Traffic leashes are 3/4" wide and 9" long from handle to tip of clasp. 
DETAILS:
Water resistant 
UV resistant
Easy to clean
Lightweight
Durable
Great, durable, need one a bit longer
I am really happy with how durable this traffic lead is! I can tell it was thoughtfully made to last, and I'm glad I got the sunrise color. Like the last person said, I wish I had gotten one a bit longer; my dog probably won't get tall enough that this is comfortable enough to use standing up straight. Thanks!
Great for off-leash adventures!
First, I love this. It's quality, durable, and pretty. I hang it on my backpack so that I can leash her during off-leash walks. My one critique (which is more a critique of myself) is that it's a hair too short for my solidly middle-sized dog. If I were to buy this again, I would contact the store and ask for a few extra inches. My dog likes to walk with her head down because she's a weirdo and this forces her to have her head up.
Amazing!
I got the mustard yellow lead during a sample sale because it matches the collar I got my dog. Right now, I'm keeping it on my keys. I love it because it matches my dog and it's easy to keep with me! I love having it with me in case we are on a walk and I need to get her closer or if something were to happen and I needed a backup lead. The quality of Pacific Hound products is incredible. I'm always so amazed with what I get and people are always complementing my dog's collar and now our new lead! I will continue to buy products here because they are gorgeous and well made.