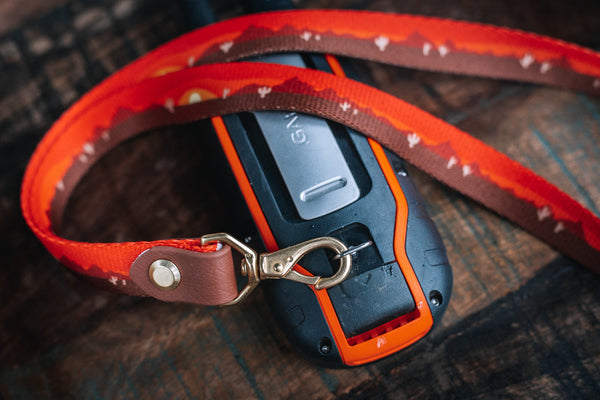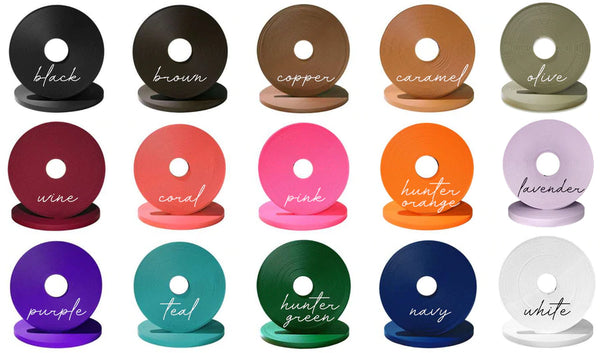 Each Pacific Hound lanyard is crafted with our signature patterned webbing and paired with the biothane color of your choice! All lanyards come equipped with a swivel snap and key ring. Use your new lanyard to hold your keys, office badge or our personal favorite, your e-collar remote.
We recommend solid brass or stainless steel for heavy use or if you live near salt water. Black hardware will eventually fade and/or rust over time depending on location and usage.

Amazing!
Greatly made product! Useful for keys, ecollar remotes, anything handsfree! Love mine, and so does my Fiancé!
Simply the BEST!
I can proudly say all of my dogs' wardrobe is Pacific Hound! We have a Miniature Schnauzer and a Scottish Terrier and they have matching "Wild Life" collars and scarves too. The Odyssey leash is simply the BEST. Comfortable for doggies and pawrents alike, especially now that we want to take our doggies to every "dog friendly" place in town. I work so my dogs can wear Pacific Hound!
The Perfect Lanyard!
I use this lanyard for my dog's e-collar remote. It is the essential I never knew I needed until now. The fabric is thick enough where it does not rub/irritate my neck when wearing, and bonus it is so stylish and matches my pup. The hardware is made especially well, and I love the clip (no extra hooks that stick out, no worries it will accidentally open). Am I now going back to the shop to purchase a few more for keys, alternative patterns?? You betcha. Pacific Hound pack always and forever!