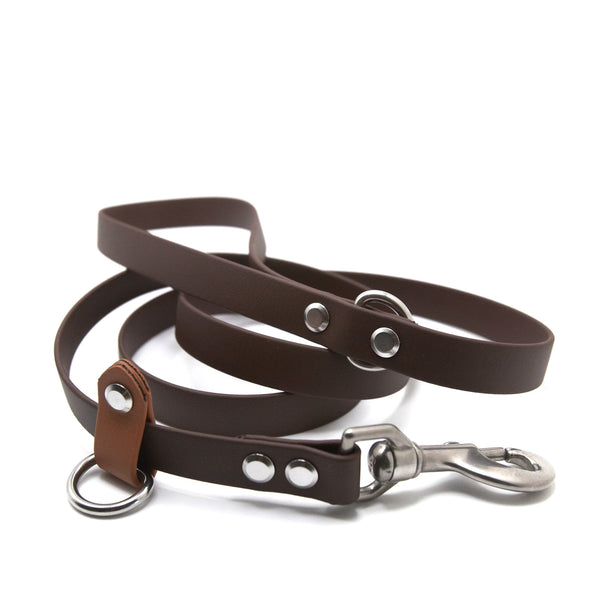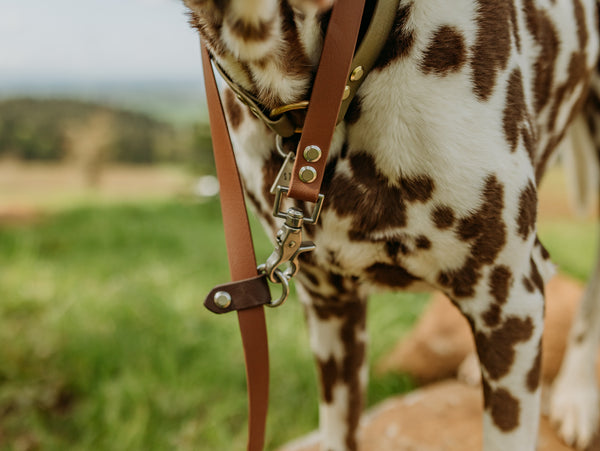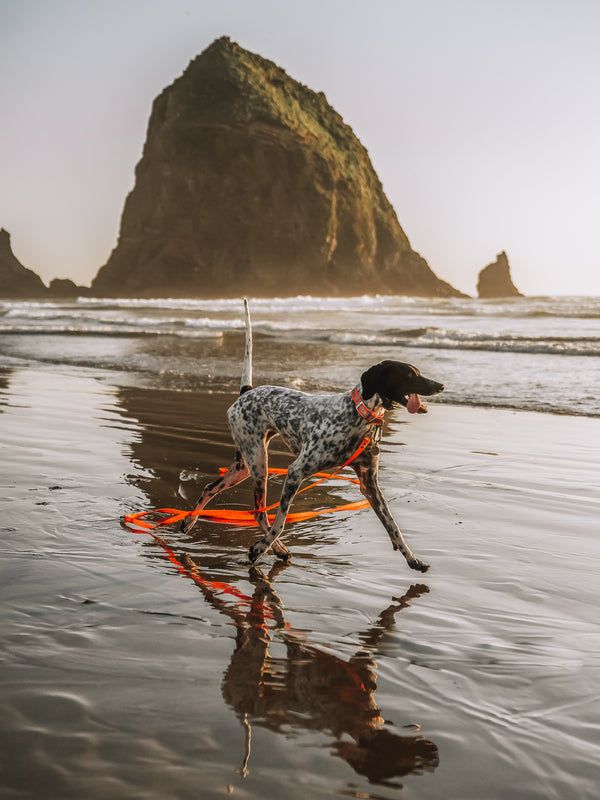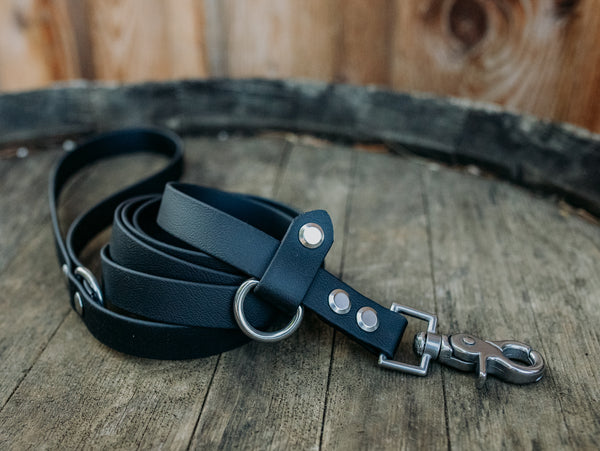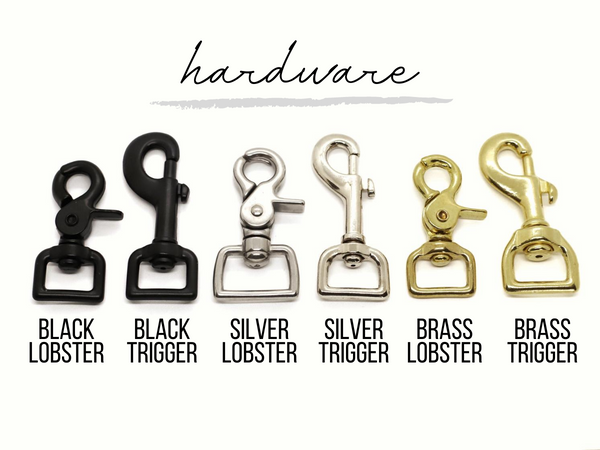 Journey leashes are made entirely of 3/4" BioThane and come with a free-moving tab allowing you to convert your traditional lead into a slip lead for emergency situations. 
Why we love this lead: 
waterproof
mold and stink proof
fade resistant 
lightweight
versatile
Pictured: wine with black tab & black with caramel tab
Nice long line for doggie adventures
My dog and I go to the lake often- in the water and on trails. Our nylon long line was getting so gross— so we got this biothane long line and am happy with the switch. It feels great in my hands, looks sleek, easy to clean, and I really appreciate the option to customize for our needs! Lobster clip and extra D ring that moves wherever I want it to are great perks. Downside: heavy and I got it too long! I will get a 15ft next time instead of 30ft.
Paddle board leash
So nice to have a leash that can take a dip in the water when Jada decides to go for a swim off the paddle board! The material is great and stink free, and the leash is beautifully made. Really love the lobster clasp! Fast delivery and excellent communication too!! We Love Pacific Hound!!
Obsessed!!
Amazing leash! 100% would recommend. I love the lobster hardware. Super easy to get on and off the pups. And the leash is super easy to clean! Pups dragged their brand new leash straight through ashes from a fire pit, and I went home, cleaned them, and there's no charcoal stain to be found!
Stained harness
Love the look and feel of this leash but the black clasp stained my brand new harness. The stain is right where it clips on. Very disappointing for the price.
Love this leash!
This 6 foot leash is the best. My favorite leash I have so far. Quality is top notch as is all of PH products, easy to clean, color is perfect, and love the sturdiness of the material. Best of all I love the moveable tab with the d-ring that can used as a slip collar. I use mine as a poop bag holder! I'm sure I will be buying other colors!