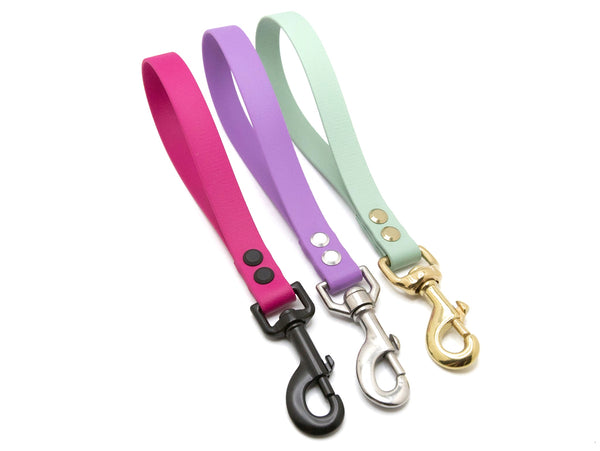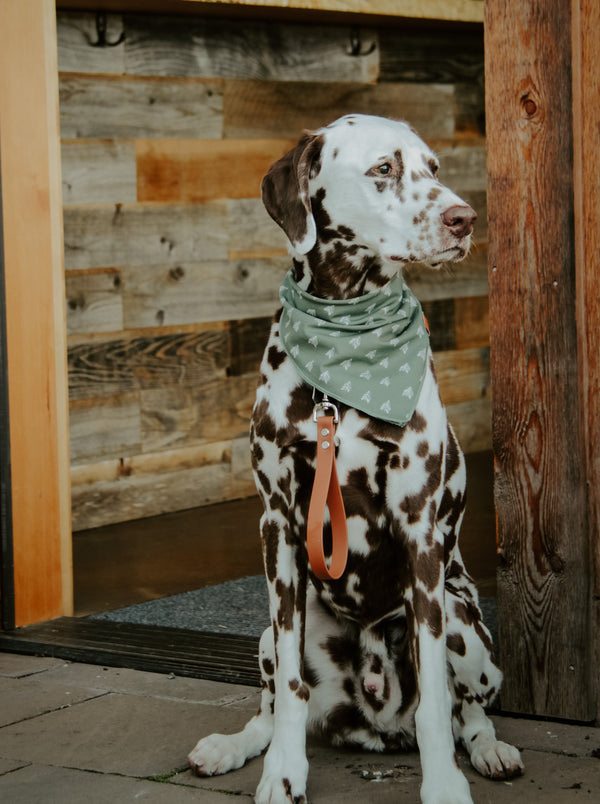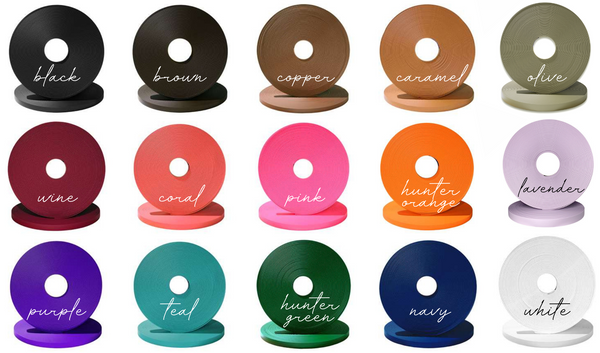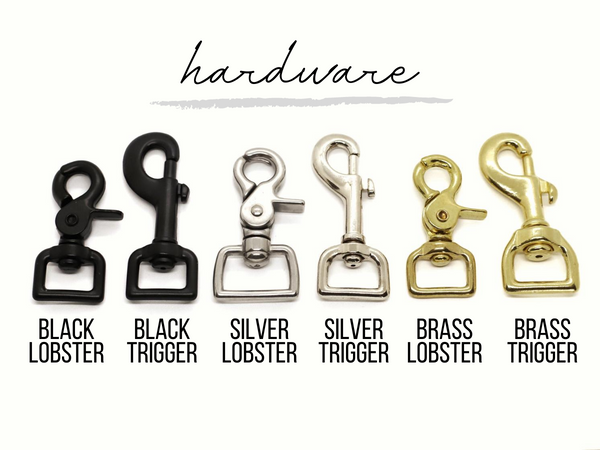 Our Journey Traffic Leashes are made with BioThane® to create the ultimate travel accessory. Use them on short trips around downtown or clip them to your dog's harness for a quick way to navigate safely. When not in use, clip them to your backpack or even your belt loop for quick and easy access. 
Traffic leashes are 3/4" wide and 10" long from handle to tip of clasp. 
DETAILS:
Water proof
Mold proof

Easy to clean
Lightweight
Durable
Pictured (1): Fuchsia, Lilac, and SagePictured (2): Copper and PurplePictured (3): Caramel
Super convenient!
Honestly, I wasn't sure what to expect from the Journey Traffic Leash, but I was pleasantly surprised at how convenient it is. By using it, I am able to keep my dog right next to me, making it easy to navigate through tight spaces. (Yes, now I get why it's called the "traffic leash") One of my dogs likes to "sniffari" during our walks, which can make getting places quickly challenging. An added traffic leash bonus is that it helps me keep her head up comfortably. I bought two of them and love it! I can toss it in my purse and switch out leashes when I need to!
Super useful and great quality
Can I just say I love PH? 90% of the time my dog is wearing some PH gear. I got this traffic leash for a friend with a relatively short dog and Alysson was nice enough to make it a few inches longer. As always the product was high quality and I hope will be extremely useful for her reactive dog in emergency situations. Also biothane is great. I have a webbing traffic leash and I can't say enough good things about it when you're not sure if you want your dog on leash or off leash to greet another dog.
Perfect for Training
I purchased this to work on training with my pup, especially his door manners and meet and greet skills, and it is perfect! It gets rid of the hassle of trying to grab a leash quickly and untangle it. Just clip and go. I keep it by the door for both training and any emergency situations when I need to keep my pup close and responsive.
Perfection!
This is perfect to keep the pup close by! When we would go out to an open, public area I had to wrap a 6ft leash around my body and hand which would end up crushed anytime my dog tried to pull me or find something interesting. The Journey Traffic Lead takes all that away! It's takes out the pain of the leash and can more easily keep my dog near me when I want him to - despite his best efforts. Absolutely love and never go anywhere without it now!
My new go to
I bought my first one for training classes. It has now become my new favorite for trips that I need to keep my GSP close. The durability so far has been impressive! There may be a few more in our future to match our scarf/collar collection :)