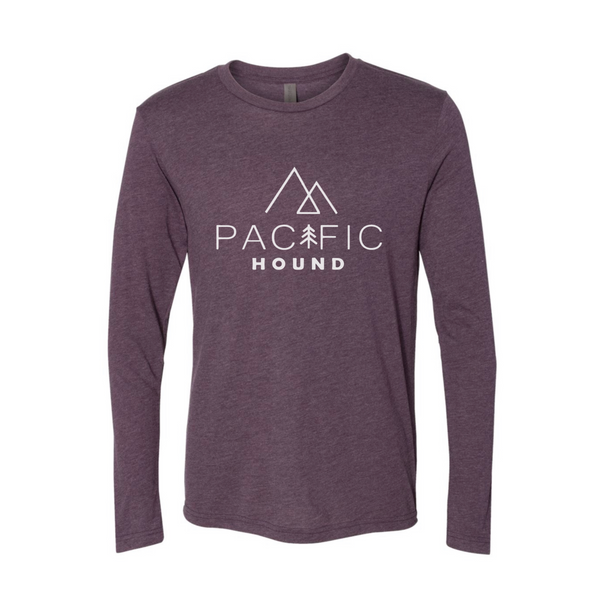 Pacific Hound Logo Long Sleeve- Vintage Purple
Regular price
$22.50
Sale price
$30.00
vintage purple semi-fitted long sleeve

silver logo design
tri-blend jersey
light weight 
available in men's sizes only
Customer Example: Female, 5'9", 150lbs recommends size small. 
Softest Shirt
One of my favorite shirts now for sure! The color is beautiful, the fit is flattering, and the texture/fabric blend is amazingly soft and comfortable. The logo for this brand is not only gorgeous but more importantly I'm proud to wear and show it off because I love supporting this company and the lovely hardworking woman behind it. :) You will not regret ordering any products (human or canine) from Pacific Hound. Highly recommend!
Soooo soft!
I've had this shirt for about a month and I'm pretty sure I've worn it at least 7 days (not in a row...). That's how much I love it. I've done a load of laundry just to make sure I could wash this shirt so it would be clean for the next day. It is so cozy and soft. The color is gorgeous and it just feels like a hug from Alysson while you're wearing it!
Love the fit
I love the fit of this shirt! And as others have said, it is super soft. Have already worn it a couple of times since getting it last week.
Softest shirt ever
This shirt is the softest thing I've ever worn. I am not kidding when I say you will not want to take it off. The color is very pretty and the sizing is perfect! They also ship their stuff out within a few days of ordering so you won't have to wait long.