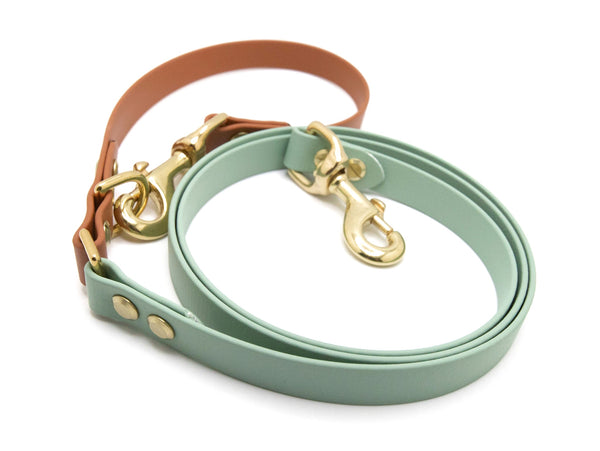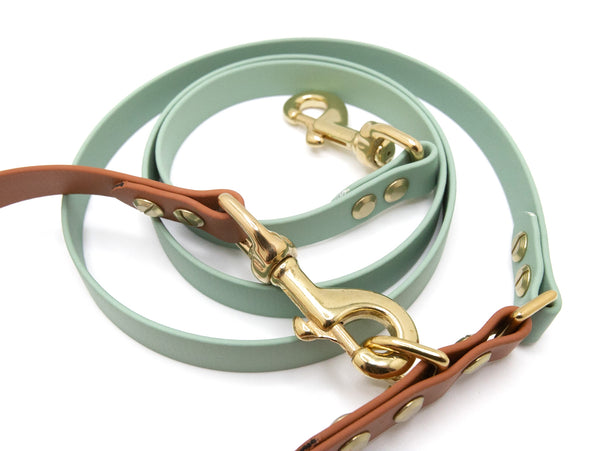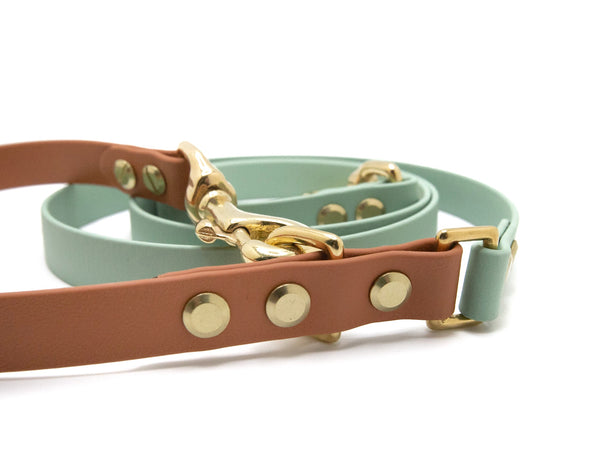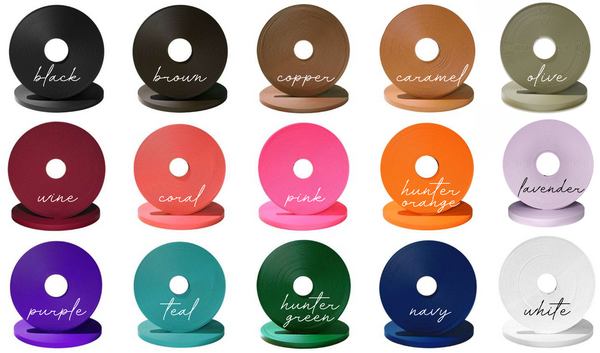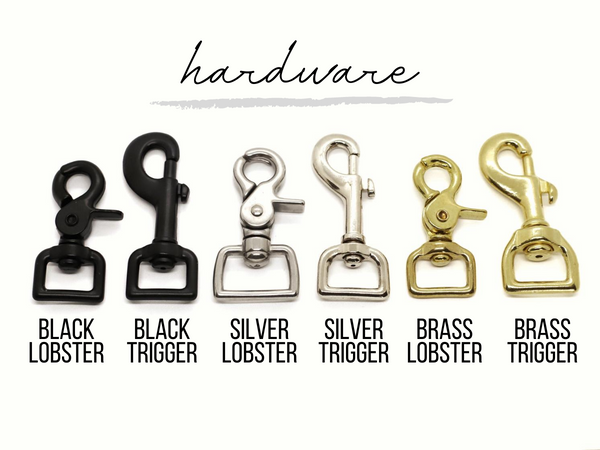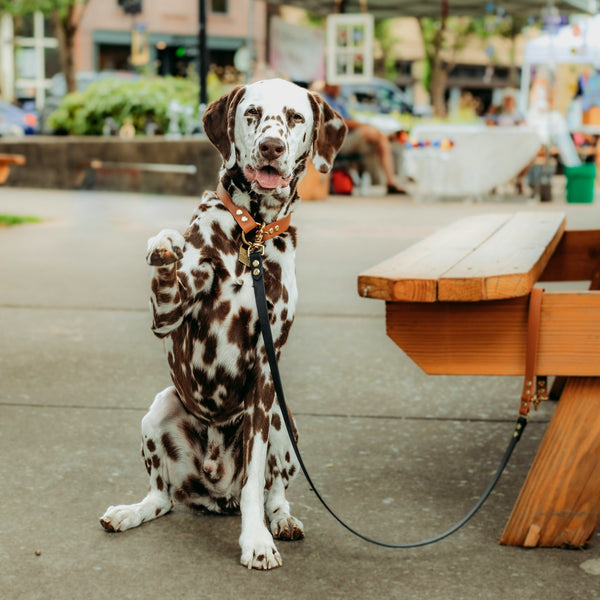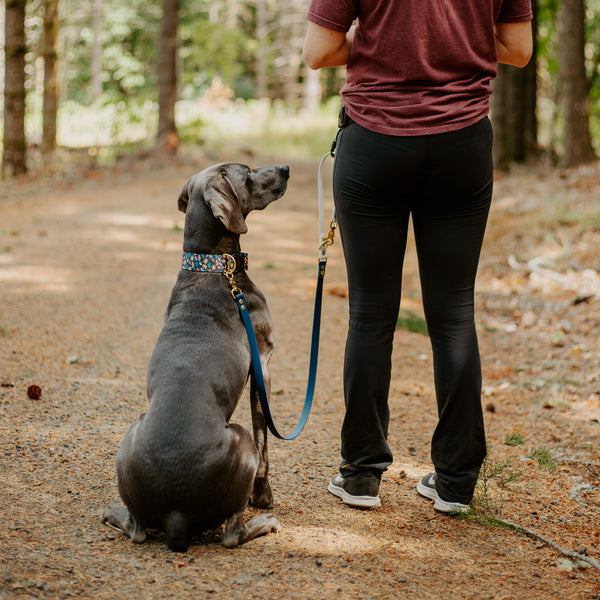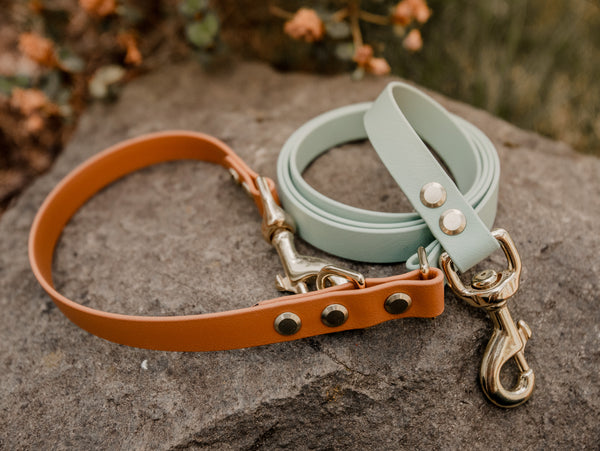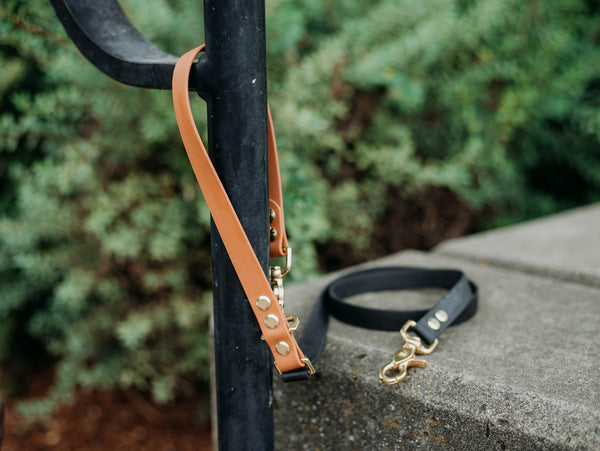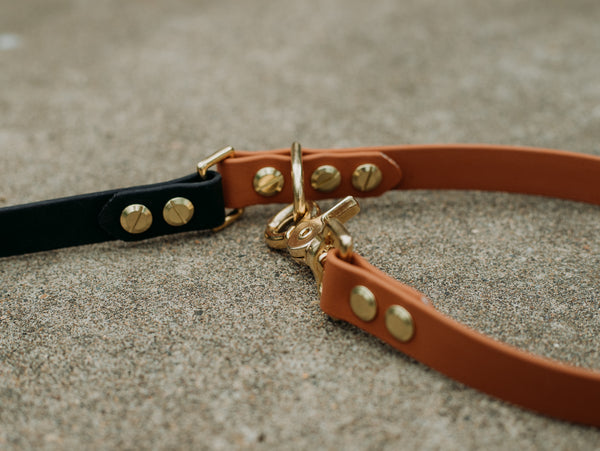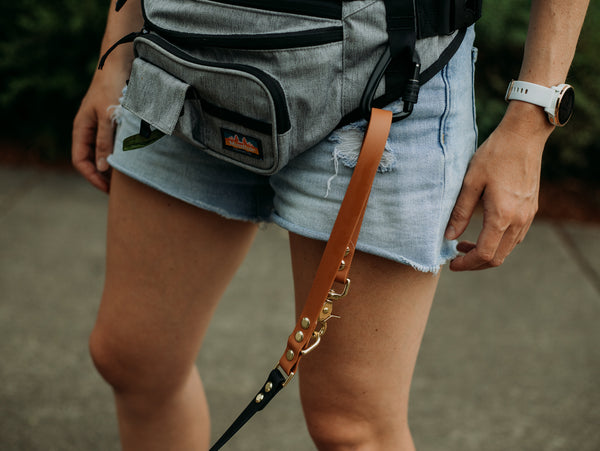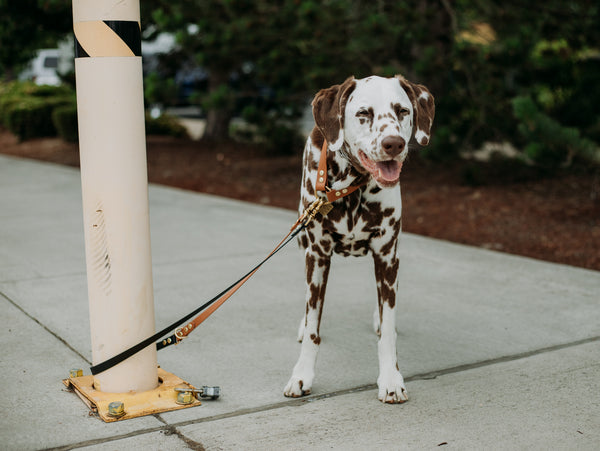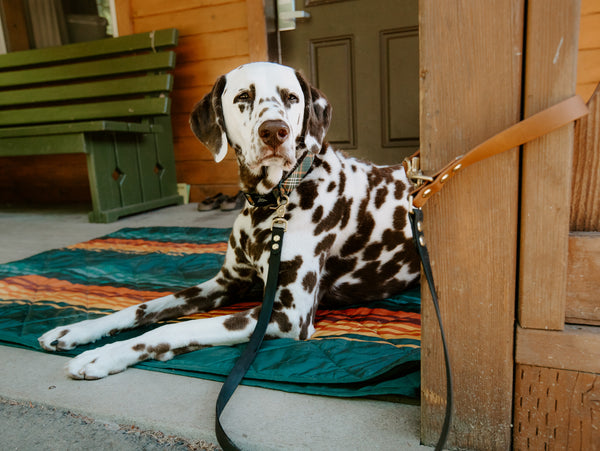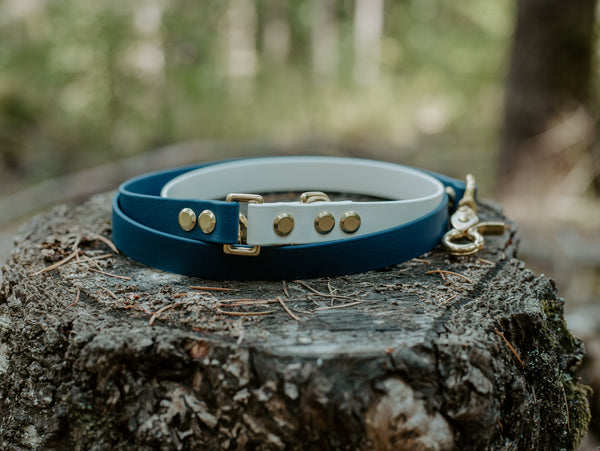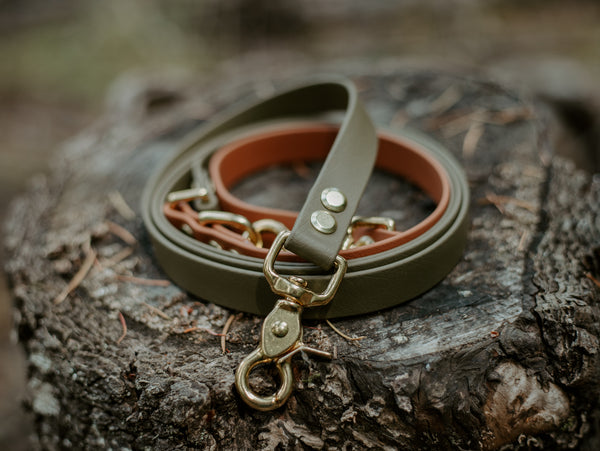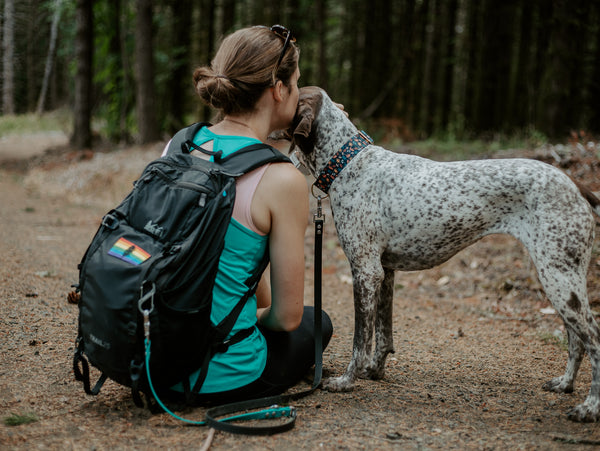 The Odyssey Leash is made entirely of 3/4" BioThane and comes with an adjustable handle perfectly fit for the family who loves to go places with their dog! This leash is perfect for brewery hopping, stroller walks, or even camping. 
With a simple click, your handle can be placed around a pole without ever having to remove your dog's leash from their collar. If you're in a pinch and need a shorter lead, hook both ends to your dog's collar and you have a traffic leash!
Why we love this lead: 
waterproof
mold and stink proof
fade resistant 
lightweight
versatile
Pictured: caramel handle with sage base & solid brass hardware
Please keep in mind that all tools should be used responsibly. Pacific Hound is not liable for any misuse or abuse of their products. If your dog cannot be tied up safely, please refrain from doing so. We would not advise this lead to be used with reactive dogs unless properly attended to. Our number one goal is for your family to have a safe and fun adventure!
Exactly what I've been looking for!
This leash is sturdy, well-made, versatile and looks great. I love that I was able to get a shorter length because it's much easier for me to handle without getting wrapped up in a longer, more cumbersome lead. Also, I ordered the lobster clasp handle which allows me to connect my dog to my belt loop, then back to the leash ring, and go hands free! As a mom and dog handler any time I'm able to free up my hands, that's an added bonus. Oh, and I almost forgot...I love that I was able to customize the colors. I'm super happy with this product!
The Perfect Lead
The odyssey leash is amazing. It has a perfect weight in hand feel to it. The handle is the best thing since sliced bread. This leash is perfect for the coffee shop to a quick tie up for a photo to just a walk around the block. It's now my go to leash for everything! I don't think I've loved a leash more!
These are now a staple in our household!
The best! I love the simplicity but also the convenience. The small rectangle bar that connects the handle and the leash is what makes the "look" and makes it more stylish IMO. I love utility leads but never enjoyed the complexity of them and this is just enough but not TOO much! We have 10ft ones as well which worked perfectly for camping and tying around a table etc
Get it!
All of my Pacific Hound purchases have been great, stylish, sturdy, easy to clean, but the Odyssey just might be my favorite, Nice walking leash, specially when you need to quickly tie your dog up and free up both your hands for that unexpected minute, so handy!
Amazing!
I absolutely love this leash. I take my pup with me to a lot of breweries and restaurants and it works perfectly for keeping her in place when I'm eating/drinking. I love that I don't have to fumble with looping the handle under my seat! Additionally, this makes such a great adventure leash as it is never dirty and easily washed! Love it so much!